Boen - Engineered Hard wood Flooors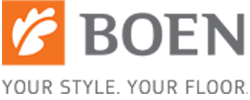 YOUR STYLE YOUR FLOOR
ENGINEERED HARD WOOD FLOORING – BE INSPIRED – FIND THE FLOOR THAT SUITS YOUR STYLE
ABOUT BOEN & ITS ROAD TO SUCCESSBOEN is international player in the hardwood flooring business. BOEN products are sold in more than 50 countries, on four continents, with corporate management based in Norway. In addition to production sites in Russia , Lithuania and Switzerland, BOEN has sales offices in Norway, Germany, Lithuania, UK and USA and a big partner network around the world.
Through continuous investment and production BOEN have become one of EUROPE'S largest & modern producers of hardwood flooring. With its leading production site in Lithuania the BOEN brand continues to increase its worldwide market share by offering quality products to its partners.
With continuous development process, the company through its vast range , allows you to create your latest & most interesting style in floorings.
Click to view E-Catalogue (Boen - Engineered Hard wood Flooors)