WalkOn wood flooring - Deck Floors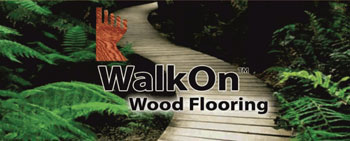 DECK WOOD FLOORS
OUTDOOR AREAS : TERRACES

LANDSCAPING

PATIOS

SPAS

BALCONIES

POOLSIDE
Hardwood decking embraces wood, as it is, one of the warmest natural materials with unique / incomparable features of variation, textures, shades, grains, patterns, wood steacks, beauty & Functionability. All these come together to create exclusive natural exterior decking surface.
SAP FREE KILN DRIED WOOD FOR DURABILITY & STABILITY
Black Nilotika

Black Palm

Pyinkado

Padauk

Indian Teak

Burma Teak
AUTOMATED MANUFACTURING PROCESS
INTERLOCKING TILES
PLANK FORM IN RANDOM LENGTHS
UNIQUE INSTALLATION
CERTIFIED FORESTS
CUSTOM SIZE / DESIGN AVAILABILITY
U. V. OIL FINISH & DECK CLEANERS
HARDWOODS WITH SOUND TECHNICAL FEATURES
Like all things in life, some people choose hardwood over composite decking in the same way real leather chosen over simulated leather. The world would be a much less interesting place if everyone choose the same thing all the time and it's no different when it comes to hardwood decking.
Welcome to WalkOn wood floors from mother nature.
Click here to view Image Gallery